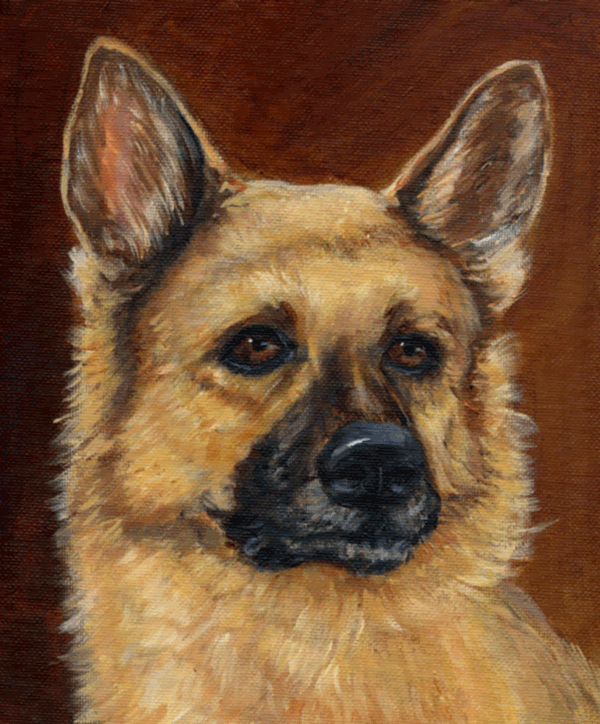 It has been so long since I have blogged, that I had trouble getting into this site. But now that the Christmas season has come and gone, I can begin to work on all those New Year's Resolutions I made. Or should have made. One of them is to write a little more consistently. It was a crazy, busy season, but now things have begun to quiet down a little so perhaps it will be time to get back to the business of living.
I have managed to squeeze in a little time for painting this week. This is an 8 x 10 acrylic on canvas panel, a German Shepherd. In case you haven't noticed, I love dogs, all kinds of dogs. The only dogs I don't love are those I haven't had the opportunity to meet yet, and I know we will be friends when I do. Right now I have only two living with me, but if I sell lots of paintings maybe we can get a bigger place and I can have lots more. Just kidding... or maybe not.
Anyway, my family had two different German Shepherds at two different times on the farm where I grew up and they were completely opposite in temperament and attitude. One considered himself a serious guard dog whose job it was to protect us from every real and imagined threat on the planet. The second was one of those dogs who remain a big puppy all their lives. Everything is a game, and every person a friend. Neither of them will ever be forgotten, and I know that they are both waiting to great me on the Rainbow Bridge.